Disclaimer: due to NBC and the IOC's copyright chokehold, I can't embed their videos, so I've hyperlinked most of the images below to redirect to the videos.
The Olympics may be over, but the Oshrimpics still have a few words. I admittedly had to take a few days off, because immersing oneself in the Olympics necessarily means immersing oneself in social, political, and economic fuckery. So as I shore up the energy to write through some of that stuff, let's do a victory lap to celebrate just a few of the incredible Asian athletes and events that haven't been mentioned here thus far. Listed in reverse chronological order:
>DAY 16: (8/7) China's artistic swim team won silver. (The team is different from the duet, asterisked below, who are also part of the 8-person team.):
FENG Yu
GUO Li
HUANG Xuechen*
LIANG Xinping
SUN Wenyan*
WANG Qianyi
XIAO Yanning
YIN Chengxin
The team's free program (different from the technical program), "Ode to the Heroines," was the most beautiful thing I watched all Olympics. Click image for video of program:
However, the ROC beat China yet again, even though imo, their free program was a lot less interesting, especially in terms of shapes and ideas. I noticed, for example, that the Chinese team used a lot more round/balanced shapes and shapes with centers (like diamonds), whereas the ROC team used more parallel lines. I guess most of the judges liked the latter. I don't know if it's a difference between broadly European vs. Asian aesthetic preferences, but it was unsurprising to find that the judges are mostly European or could pass as such.
>DAY 16: (8/7) Neeraj Chopra of India won gold in javelin. This was India's first gold medal in track & field (aka "athletics") in 121 years since the second modern Olympic Games in 1900. Click image for video of Chopra's throws: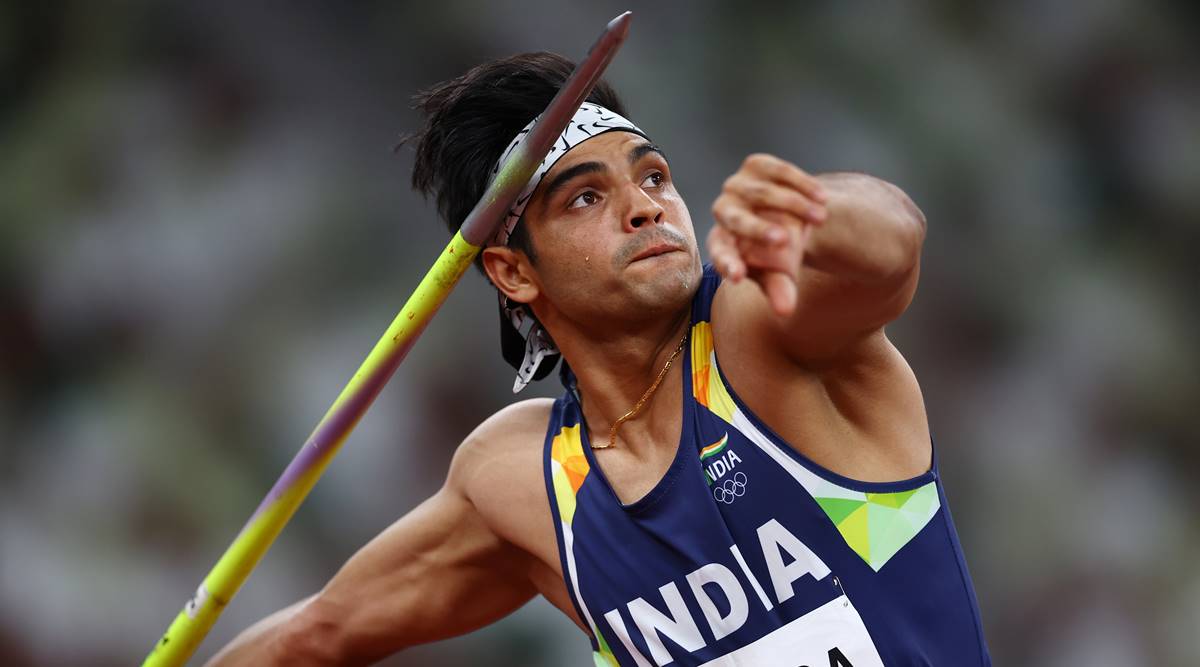 >DAYS 5 & 16: (7/27 & 8/7) Japanese softball and baseball teams both won gold. Some sports, such as baseball and softball, are not considered core Olympic sports, and so it is up to the host nation as to whether they'd like to include them. The last time baseball and softball were included in the Games was in Beijing 2008.
I think growing up, I would've wanted America to win, mostly because of the longtime animosity between Japan and China and the fact that Japan still wouldn't admit to the Rape of Nanjing or the imperialist terror they wreaked on China in the 19th and 20th centuries, which also deeply traumatized people in my family whom I love. But allegiances are complicated, as are different histories and ongoing instances of imperialism, as is the weaponization of nationalism, including that which we see in America and China. So maybe it's reductionist of me to feel this way, but I think now, I just appreciate seeing an Asian nation one-up America at their own game. Click image for video.
>DAY 10: (8/1) GONG Lijiao of China won gold in shot put. After she won, in a now-viral video, she found herself facing a rabidly sexist CCTV interviewer. The interviewer called her a "manly woman," asked her about her marriage plans, asked her what kind of boyfriend she wanted and if she would arm wrestle him, and other intrusive questions that had nothing to do with her athletics or the gold that she'd just won. Luckily, Chinese netizens, who can frankly be very mean, largely came to her defense, calling out CCTV's sexism. Click image for post-win interview video (not the sexist one).
>DAYS 1-9: (7/23-7/31) India's royal archery couple Atanu Das and Deepika Kumari graced the Olympic archery stage, though neither did their best, and they were not paired for the mixed team event.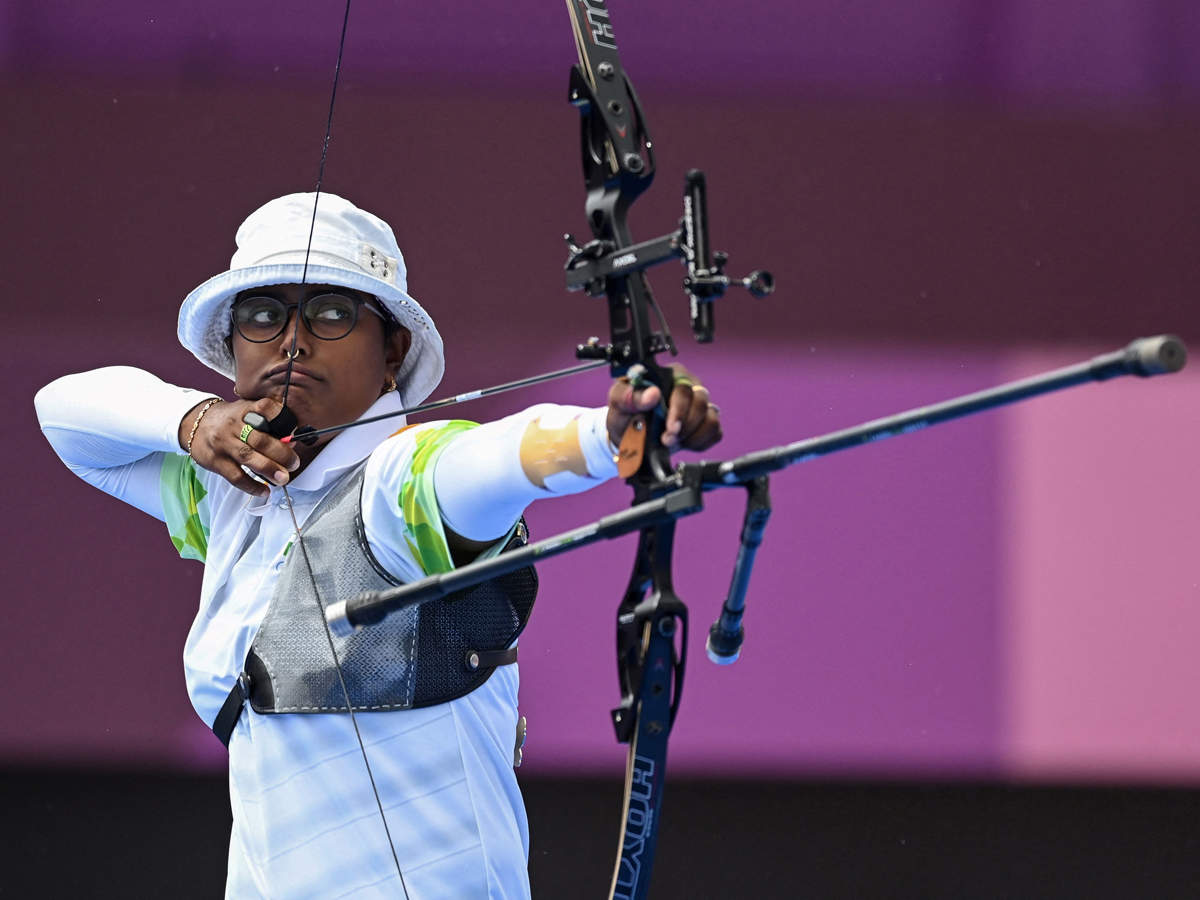 >DAYS 2, 3, 8: (7/24, 7/25, 7/30) The entire Korean women's archery team are a feat, including JANG Minhee, KANG Chaeyoung, and Coach RYU Sujeng, but especially archer AN San, age 20, who won three golds, including the women's individual event, the women's team event, and the inaugural mixed team event. My two An San co-stans (you know who you are) poked around on her socials and discovered that she self-identifies as a Meyers-Briggs INFP, and, according to one of my co-stans, "is a fan of like all the gayest Korean celebs lolol." She also only has one ear pierced, and as far as I can tell, she wears only suits to her television interviews. IOW, we love our gay icon. Click image for video.
>DAYS 6 & 8: (7/28 & 7/30) Siobhan Haughey of Hong Kong won silver in swimming, in the women's 100m and 200m freestyle events. These were HK's first ever swimming medals. Hopefully, maybe, I'll get around to writing more later on the politics of Hong Kong's first Olympics since its return to the PRC. Click image for the 100m race.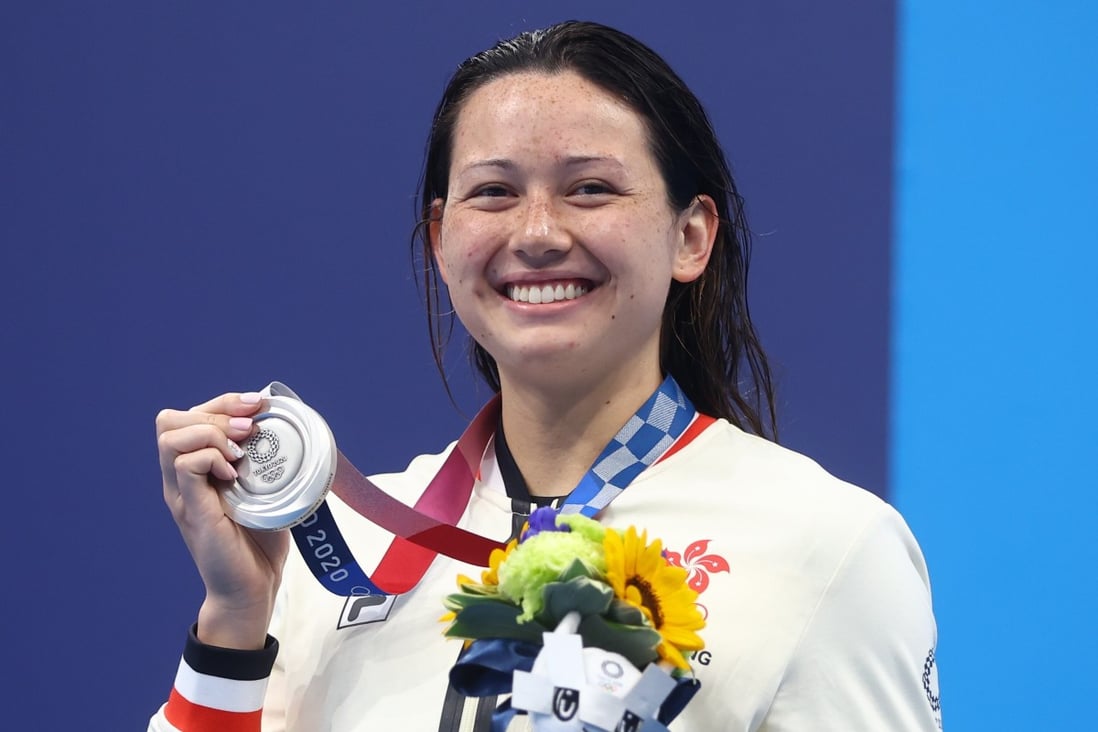 >DAY 3: (7/25) ABE Uta and ABE Hifumi, siblings from Japan, won gold in judo; Uta in the women's 52kg event and Hifumi in the men's 66kg event. Very glad that people who have an actual cultural connection to the art of judo actually won. It bothered me that I kept seeing these European teams winning. I did not at all enjoy seeing people outside of cultures that have some tie to the sport wearing traditional judogi. Or, for that matter dobok (taekwondo) or karategi (karate).
>>DAY 3: (7/25) Filipinx American fencer Lee Keifer won gold in the women's individual foil event, the first medal the US has won in the event. Click image for clips of winning bout.
>DAY 2: (7/24) In the women's 49kg (108 lb) weightlifting group, South, Southeast, and East Asian athletes swept the board:
HOU Zhihui of China set two Olympic records, lifting 94kg in the snatch and 116kg in the clean & jerk.
Mirabai CHANU of India lifted 87 in the snatch and 115 in the clean & jerk.
Windy Cantika AISAH of Indonesia lifted 84 in the snatch and 110 in the clean & jerk.
My short kings, in order of final standings: Hou (4'10"), Chanu (4'11"), and Aisah (who is taller, but is honorary short king):
/////